Install Android STB Emulator
1. Download STB Emulator  on your Android device.
2. Load the Android STB Emulator app and you will see this screen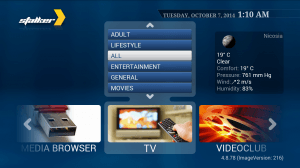 3. Tap the near the top right corner and then click settings – the 4th icon from the right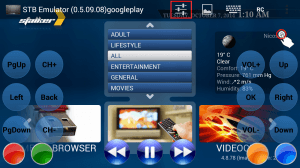 4. Tap Profiles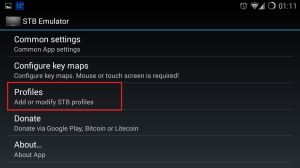 5.  Tap Test portal to modify the existing profile or Add profile to start a new one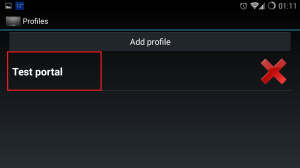 6. Tap STB Model
7. Tap MAG 250 or whichever STB you wish to emulate
8. Tap Portal settings
9. Tap Portal URL
10. Enter your Portal URL that was emailed in your "Confirmation email" and press OK
11. Now tap Screen Resolution
12. I chose 1280×720 you are welcome to choose higher but if it is laggy then reduce it
13. MOST IMPORTANT STEP: Scroll down and find MAC address. This is an important number because it is how your IPTV service will identify the set top box.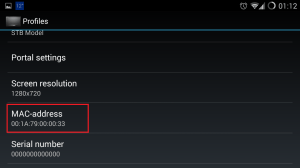 14. You must change the default MAC address, tap on MAC address.
We recommend changing some of the last 3 sets of characters. The format must be XX:XX:XX:XX:XX:XX.

The Xs can be the numbers 0-9 or letters A-F in any of the fields. You will need to remember this code so write it down somewhere.

You may also need to come back to this screen to edit the MAC if somebody else is already emulating the MAC you have chosen.

You will find out if it is taken when you try to activate the STB  or we will contact you to tell you. Tap OK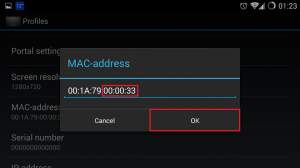 ALL FINISH. ONCE YOUR ORDER IS COMPLETED AND YOU GET EMAIL. PLEASE THEN GO TO YOUR STB EMULATOR. THXS